» Portland, Maine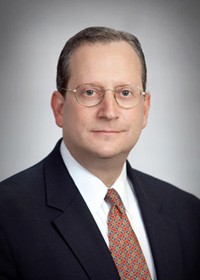 Steve Schwartz has been practicing law for over 35 years, and is known as one of the most caring, hardworking, and successful lawyers in the state of Maine. He has been voted by his peers into Best Lawyers in America, and has received an AV--the highest rating possible--in Martindale Hubbell, voted by his peers and the judiciary, and Schwartz & Schwartz P.A. has been named by U.S. News and World Report as a top tier law office nationally.
Steve specializes in the areas of personal injury, criminal and traffic defense including OUIs, wills and probate, and helping attorneys with professional responsibility and ethics issues.
In personal injury matters, we've obtained millions of dollars for our clients who've been in accidents. Most matters are settled in amounts that exceed our clients' expectations. And for those that do not, we will not hesitate to go to court to protect your rights.
We are also known for having a high powered criminal defense practice. We handle everything from homicide and other serious felonies to OUI and traffic and Juvenile matters. Steve has helped to train other lawyers in the state and has created a network of criminal defense lawyers to help people accused of crimes--he was the founder and first president of the Maine Association of Criminal Defense lawyers in 1992.
We also handle a variety of probate matters, from estate planning, including wills, trusts, advanced healthcare directives and powers of attorney, to estate administration, will contests, and contested and uncontested guardianships and conservatorships.
If you have a question, you can send us an e-mail us using our contact form, and you will receive an immediate response.
Steve Schwartz has helped thousands of people. He would be pleased to put his expert skills to work for you.
Legal Services
Contact Us
How can we help you?